Welcome to our magnificent new complex of apartments, the "AMBELAS MARE APARTMENTS". Our apartments are located in the village of Ambelas with many traditional taverns and restaurants, only 3 km from the cosmopolitan and famous Paros Naussa.
Ambelas Mare, the new Paros apartments are built just across the sea, offering a beautiful view of the beach and the nearby island of Naxos, making your stay in Paros island, an opportunity to coupling relaxing vacations with the vivid Naoussa's nightlife.
We wait for you with the promise and commitment to offer you personalized care and traditional Greek hospitality in a comfortable, warm, contemporary, and at the same time traditional environment.
The warm smile of our customers is to us the best reward for our efforts. We aspire to make your holidays unforgettable!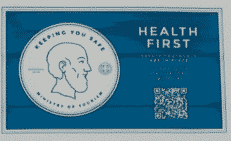 Ambelas Mare apartments in Paros has six luxurious apartments which may accommodate from 2 to 6 persons. Our beautifully decorated and spacious apartments are a guarantee for a pleasant stay, with private roofed verandas offering a relaxing view of the sea.
Paros is one of the biggest islands of the Cyclades island complex, at the center of the Aegean seaways, at a distance of 90 nautical miles from Piraeus. One of the most fertile Cycladic islands, Paros produces wine, famous from ancient times, olive oil, grain and fruit. In recent years, vine culture is flourishing and Parian wines, bottled in the island's contemporary wine factories, have become famous around the world.